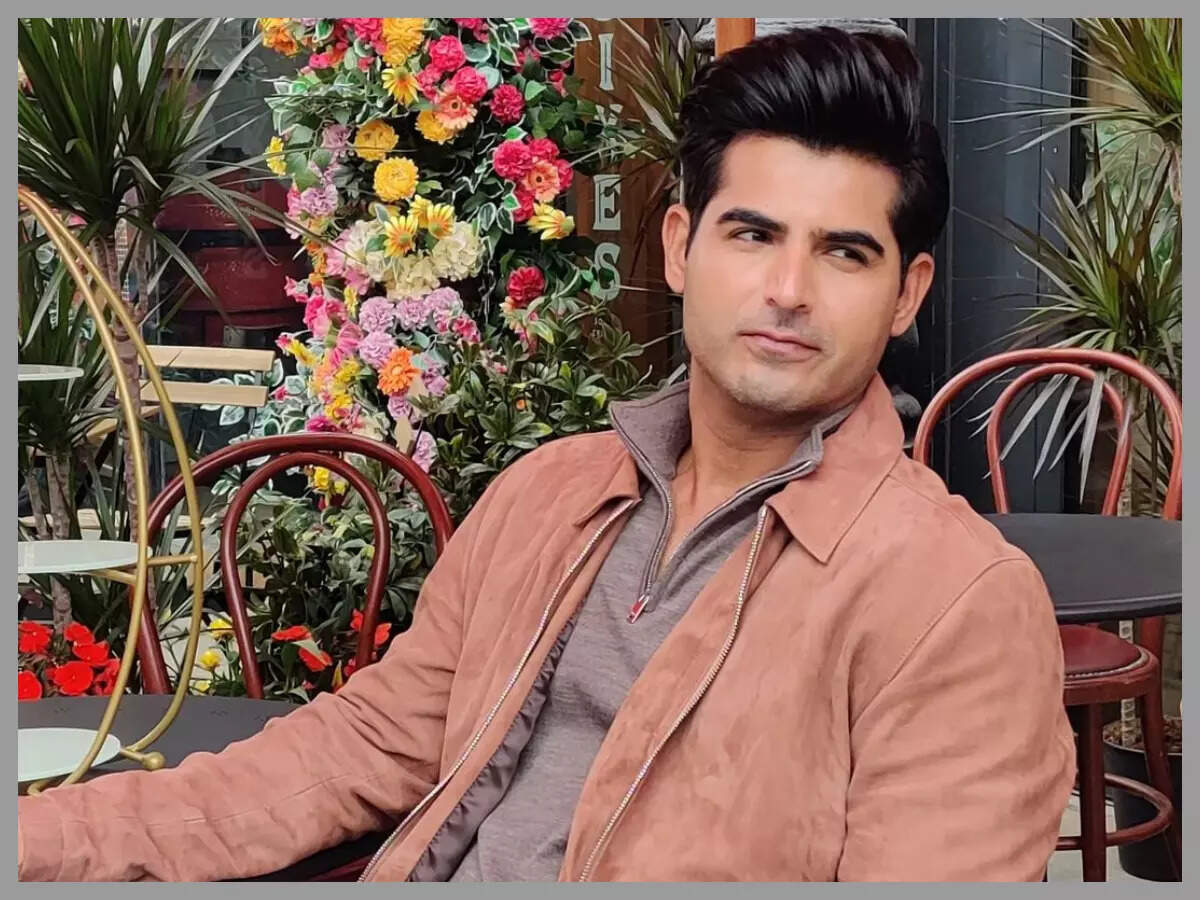 After impressing one and all with his acting chops as a child actor in films like 'Judwaa', 'Judaai' and 'Hero No 1', Omkar Kapoor is making sure he gets the same love and adulation from his fans even now as a grown up actor. The actor recently intrigued everyone with a teaser poster of his upcoming film. ETimes got in touch with the actor for a freewheeling chat, where he opened up about the film, his acting career, getting stereotyped, and more. Excerpts…
The poster of 'LaVaste' has left everyone intrigued. What kind of reactions have you been getting?

People have found the title of the film quite intriguing as it is a very different title. The meaning of 'La Vaste' is explained in the film though.
Can you tell us something about the film and your role in it?
We have just unveiled the first look poster of the film. The trailer will be released soon, and viewers will be able to understand what the film is about. I cannot reveal much now. All I can say is that the film caters to an important social cause which has never been addressed before in any film.
What really attracted you to the film?

The subject and the social cause attracted me. The way the writer and the director, Sudeesh Kanaujia, churned out the turmoil of my character, who goes through fighting the odds during the journey in the script, is what I liked.
You won the hearts of your audience as a child artist by appearing in a number of films. Can you share some memorable moments from that time?

Well, I have spoken a lot about my childhood career before. I am grateful to the audience for showing me the same love and adoration when I returned to the industry as an adult actor and made my debut all over again. My childhood was indeed special, and today, when I look back at my early years, I realise that I was destined to go through the journey I have, which has made me into the actor that I am today.
You took a break to complete your education and then came back and assisted directors like Sanjay Leela Bhansali and Farah Khan. How was that experience?

I think assisting practically on a film set is the best film school one can go to and I was lucky I got opportunities to assist such brilliant directors. A lot of what I know about acting comes from grooming myself behind the camera for a couple of years.
You made your comeback with Luv Ranjan's 'Pyaar Ka Punchnama 2' as an adult. Did it prove to be a fair debut for you in your career?

Yes, I think I got lucky to be accepted by the audience again in my first film as a grown up actor as the film had a fanbase already. The characters were very relatable to the audience and that's what connected with people.
Despite your earlier works, your second innings in the industry has not been a cakewalk…

I don't think anyone's journey is easy in our industry as it takes persistence to be at your best all the time. But then what's the fun if it is a cakewalk. Yes, I had to start my pursuit again from scratch as things had changed but I kept learning, kept evolving myself. I think it is the best way to go about it.
Do you think the industry is trying to put you in a box owing to your chocolate boy looks?

No, I think times have changed and makers are more experimental than ever. They are trying to bring a fresh perspective on casting for roles. I hope I keep jumping from one box to another with each character I get to play. Versatility is always challenging and impactful at the same time and I am confident enough to do it.
There have been quite a few child actors in Bollywood who have grown up to become established actors. Do you look up to anyone's journey in particular?

None. I believe that each person has its own journey. I am going through mine, and so far, so good. I have no complaints.
You were one of the first to enter the webspace, and now it has grown by leaps and bounds. How do you look at the platform as an actor today?

It is a medium that has broken down barriers and created a level playing field for all types of creative talent. I see it only expanding and evolving its audience as it grows. I also feel that, as an artist, there is more freedom of speech and expression in the web space.
You have worked with some iconic actors like Sridevi and Rishi Kapoor who are no longer with us…

It was a delightful experience working with Sridevi ma'am and Rishi sir. They have only inspired me to work harder and keep following my dreams.
You've been dubbed Zac Efron's Indian lookalike. What is your reaction to all these comparisons?

I don't think many have said that, but a few times they have found similarities. I think that is a boosting compliment because he has great looks and a cool personality.
You share a special bond with Salman Khan. Tell us about it…

I grew up watching Salman Sir's movies. I have always been in awe of his persona. He is a great human being with a golden heart.
Do you have friends from the industry you hang out with?

Yes, I do have a few true, close friends. That is all I believe you require in your life. The rest are just acquaintances who come and go.
What more does 2023 have in store for Omkar Kapoor?

There are two more super fun films of mine that I finished shooting last year. It will be released soon, hopefully. I really can't wait for the audience to shower love on me once again.
Source link